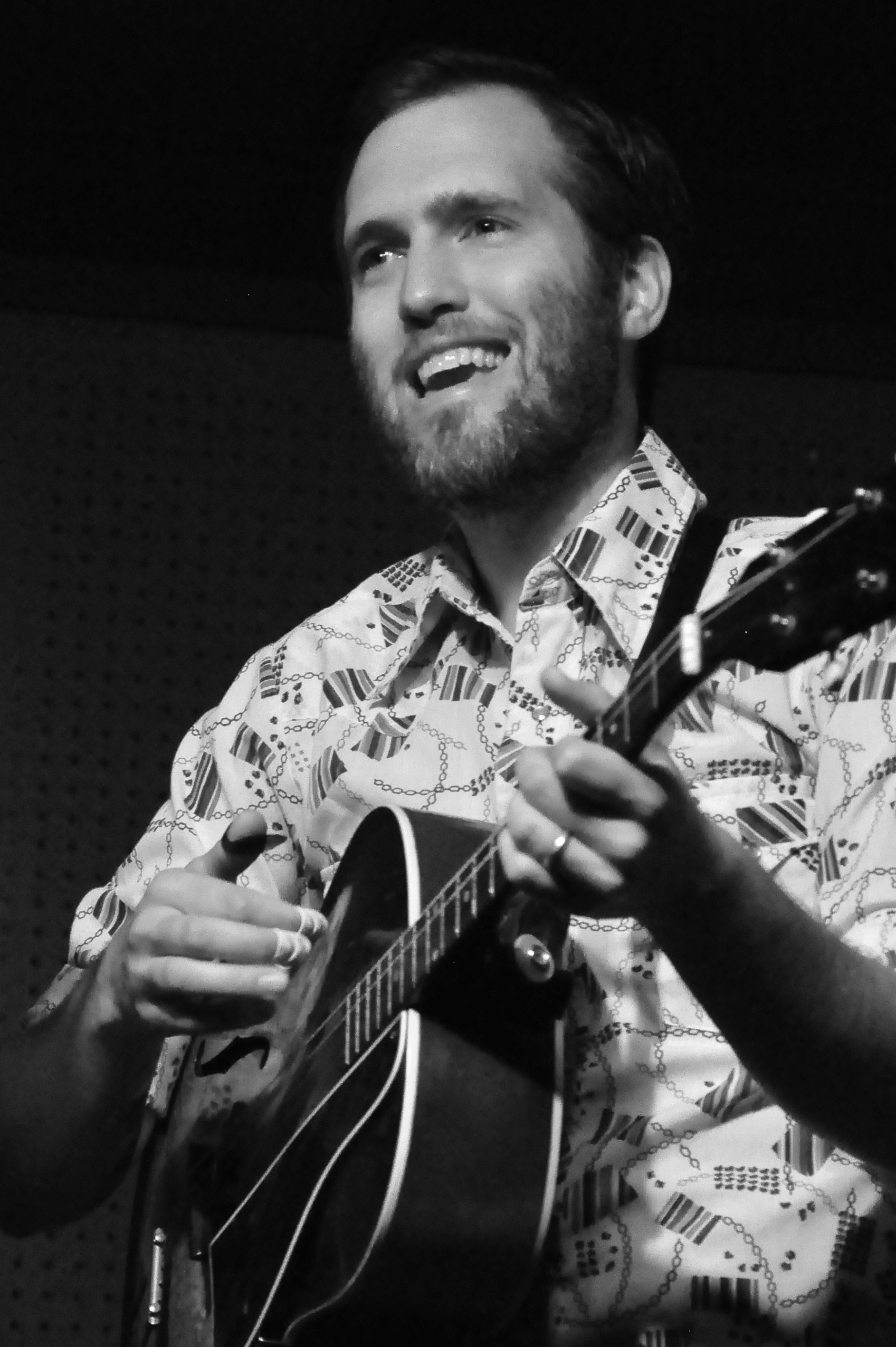 biography
The Quiet American is husband and wife duo, Aaron and Nicole Keim. In Hood River, OR, they live an artistic life, making music, building musical instruments, writing books, crafting folk art and raising their 4 year old son Henry. Their connection to folk tradition is undeniable, even as they find new ways to sing old songs and unique ways to incorporate music and art into their teaching and performing. Mainly influenced by Depression era string band music and the folk revival, they use ukulele, banjo and accordion to accompany their harmony singing, pick old time tunes and lead the audience through group singing. A modern, home grown folk revival: The Quiet American.
No stranger to the ukulele world, Aaron has been teaching ukulele techniques and performing at festivals since 2004. As an educator with a bachelor's degree in Music Education and a master's degree in Musicology, his true talents lie in his ability to adapt instruction to fit a wide range of learners and learning styles. Aaron is an ambassador for old time folk music in the ukulele world, adapting banjo and guitar techniques to the ukulele (including playing in the "clawhammer" tradition). His YouTube instructional videos have gained a worldwide following and have led to teaching and performing opportunities in N. America, Europe and Australia. Aaron is also a luthier, building instruments for Mya-Moe ukuleles 2011-2018 and as Beansprout Musical Instruments since 2007. www.thebeansprout.com
Nicole earned her bachelor's and master's degrees in Music Education and taught K-5 elementary school music for nine years in the public schools while living in Colorado. She sang professionally for several years with the nationally recognized Ars Nova Singers and has taught private voice and piano lessons to students of all ages since 2002. In 2012 (after moving to Oregon), Nicole took a sabbatical from teaching elementary school in order focus on her fiber arts business and to perform and travel with Aaron as The Quiet American. She has taught several singing workshops and has developed a passion for teaching beginning ukulele instruction to adult learners.
Aaron and Nicole have also self published several educational ukulele books with topics ranging from jug band songs to fingerstyle technique. Many of their books include instructional videos on YouTube, which has contributed to the worldwide success of their products. Nicole's handwritten notation and illustrations in these books are the perfect compliment to Aaron's well-planned scope and sequence of lessons, ukulele arrangements and original compositions.